Christian-History.org does not receive any personally identifiable information from the search bar below.
Quotes by Martin Luther on Predestination or "Bondage of the Will"
These are quotes from Martin Luther about predestination and free will. You may be surprised to know that he taught predestination before John Calvin and influenced him strongly.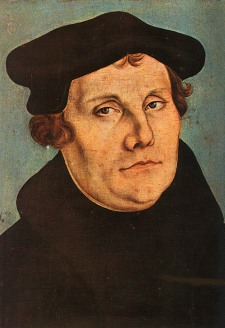 1531
The world advances free will, the rational and natural approach of good works, as the means of obtaining the forgiveness of sin. But it is impossible to gain peace of conscience by the methods and means of the world. (Commentary on Galatians)

My newest book, Rome's Audacious Claim, was released December 1!