Quotes by Martin Luther on Sola Scriptura
Quotes by Martin Luther on sola Scriptura or "Scripture only." This is the teaching that we should reject tradition entirely and that all we need can be learned from the Bible.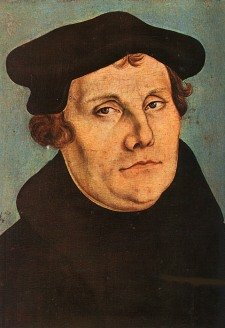 Philip Schaff, c. 1890
Luther was the bold pioneer of a higher criticism, which was indeed subjective and arbitrary, but, after all, a criticism of faith. He made his central doctrine of justification by faith the criterion of canonicity.23 He thus placed the material or subjective principle of Protestantism above the formal or objective principle, the truth above the witness of the truth, the doctrine of the gospel above the written Gospel, Christ above the Bible. Romanism, on the contrary, places the church above the Bible. But we must remember that Luther first learnt Christ from the Bible, and especially, from the Epistles of Paul, which furnished him the key for the understanding of the scheme of salvation. (History of the Christian Church, vol. VII, ch. I, sec. 9)
Taking Aim at Rome's Audacious Claim is coming in September, but you could read one of our other books while you wait. Our new books and author page is up at RebuildingtheFoundations.org.
Toys to Bless Your Grandchildren
The best way to support Christian History for Everyman is to buy things you want using a link from my site. My wife and I love buying educational or developmental toys for our grandchildren. I found a page with developmental toys at a great price Discount School Supply Cognitive Development & Fine Motor Link
. If you use this link will save you some money on gifts you would have bought anyway and support Christian History for Everyman without costing you a penny.