Quotes About Satan
Quotes about satan from throughout Christian History.
Taking Aim at Rome's Audacious Claim is coming in September, but you could read one of our other books while you wait. Our new books and author page is up at RebuildingtheFoundations.org.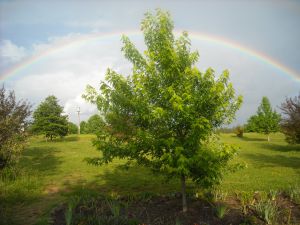 This is definitely NOT the product of satan!
Justin Martyr, c. AD 150
Among us the prince of the wicked spirits is called the serpent, Satan, and the devil, as you can learn by looking into our writings. That he would be sent into the fire with his army and the men who follow him, and would be punished for an endless duration, Christ foretold. The reason God has delayed doing this is his regard for the human race. For he foreknows that some are to be saved by repentance, some even that are perhaps not yet born.
   In the beginning he made the human race with the power of thought and of choosing the truth and doing right. As a result, all men are without excuse before God, for they have been born rational and contemplative. (First Apology 28)
Our Saviour Jesus Christ … being the Word of God, inseparable from Him in power, having assumed [the form of] man, who had been made in the image and likeness of God, restored to us the knowledge of the religion of our ancient forefathers, which the men who lived after them abandoned through the bewitching counsel of the envious devil and turned to the worship of those who are not gods. (Hortatory Address to the Greeks 38)

Hermas, c. AD 160
Return, you who walk in the commandments of the devil—in hard, bitter, and wild depravity—and stop fearing the devil. There is no power in him against you, for I, the angel of repentance, will be with you, and I am lord over him. The devil has fear only, but fear has no strength. Don't fear him, then, and he will flee from you [see also James 4:7]. (Shepherd of Hermas II:4, brackets mine)

"Fear," said he, "the Lord, and keep his commandments. For if you keep the commandments of God, you will be powerful in every action. Every one of your actions will be incomparable, for fearing the Lord you will do all things well. This is the fear that you ought to have, that you may be saved. But don't fear the devil, for fearing the Lord you will have dominion over the devil, for there is no power in him. (Shepherd of Hermas II:7)

For empty jars quickly become sour, and the goodness of the wine is gone. So also the devil goes to all the servants of God to try them. As many, then, as are full in the faith, resist him strongly, and he withdraws from them, having no way by which he might enter them. He goes, then, to the empty, and finding a way of entrance, into them, he produces in them whatever he wishes, and they become his servants. (Shepherd of Hermas II:12:5)

Toys to Bless Your Grandchildren
The best way to support Christian History for Everyman is to buy things you want using a link from my site. My wife and I love buying educational or developmental toys for our grandchildren. I found a page with developmental toys at a great price Discount School Supply Cognitive Development & Fine Motor Link
. If you use this link will save you some money on gifts you would have bought anyway and support Christian History for Everyman without costing you a penny.