Christian-History.org does not receive any personally identifiable information from the search bar below.
Quotes About Prayers and Sacrifices for the Dead
Prayers and sacrifices for the dead are discussed from the earliest periods of Christian history.
Are you enjoying this site? We have several books with great reviews from readers. 
Decoding Nicea, Rome's Audacious Claim, Apostles' Gospel, and Grace by Paul Pavao
Forgotten Gospel by Matthew Bryan
The Promise by Megan Cupit
Slavery During the Revolutionary War by Esther Pavao
Read synopsis and reviews at https://www.rebuildingthefoundations.org. Available wherever books are sold!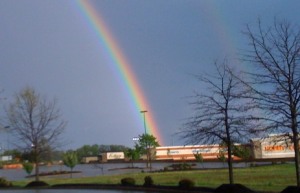 Rainbow over Jackson, Tennessee
Tertullian, c. A.D. 200
As often as the anniversary comes around, we make offerings for the dead as birthday honors. (De Corona 3)

My newest book, Rome's Audacious Claim, was released December 1. See synopsis and reviews on Amazon.