Christian-History.org does not receive any personally identifiable information from the search bar below.
Quotes About Money
Quotes about money from throughout Christian History.
Ad:
An Amazon review of my Rome's Audacious Claim, available wherever books are sold: "This book presents, in my opinion, a definitive case against the papacy. Even better, Pavao presents this case in a clearheaded manner without falling into exaggerated polemics. I highly recommend this book and would encourage those in the RCC to read it and, if they are convinced Pavao's argument is wrong, provide an answer to this book."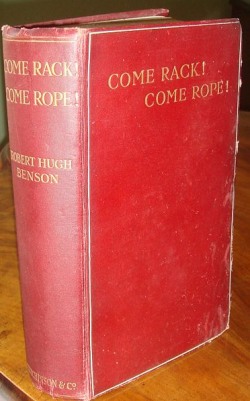 Philip Schaff, 1910
Who touches money touches dirt; and the less religion has to do with it, the better. (History of the Christian Church, vol. VII. Grand Rapids: Wm. B. Eerdmans Publishing Co., 1994, p. 147)

Joe Vigil (running coach), 20th century
This quote is not from a Christian, but it repeats what Jesus said about serving God or Mammon so well, I thought it was worth including (compare Prov. 3:16 and 8:18).

There are two goddesses in your heart: the Goddess of Wisdom and the Goddess of Wealth. Everyone thinks they need to get wealth first, and wisdom will come. So they concern themselves with chasing money. But they have it backwards. You have to give your heart to the Goddess of Wisdom, give her all your love and attention, and the Goddess of Wealth will become jealous and follow you. (from Christopher McDougall, Born to Run: A Hidden Tribe, Superathletes, and the Greatest Race the World Has Never Seen, p. 94)

This is an ad written by me, Paul Pavao
: I get a commission if you buy
Xero shoes
, which does not increase your cost. Barefoot running/walking is the best thing for your feet--if we did not walk on cement, asphalt, and gravel. Normal shoes compress your toes and do a lot of the work your lower leg muscles should be doing. Xero shoes are minimalist and let your toes spread and your feet do the work they are supposed to do. More info at the link.