Christian-History.org does not receive any personally identifiable information from the search bar below.
Quotes About Mankind and Human Nature
Human Nature is what it is, as people say. Nonetheless, what mankind really is has been debated for centuries.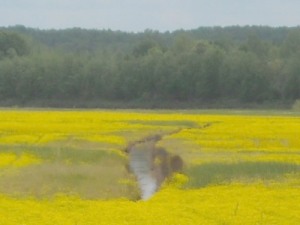 Field near Selmer, Tn
Irenaeus, c. A.D. 185
By the hands of the Father—that is, by the Son and Holy Spirit—man, and not merely part of man, was made in the likeness of God. The soul and the spirit are certainly a part of man, but certainly not the man. The complete man consists in the mixture and union of the soul receiving the Spirit of the Father with the adding in of that fleshly nature which was molded after the image of God. (Against Heresies V:6:1)

Our books get a lot of praise. Here are some snippets:
"I really enjoyed this book ..."
"Really helpful."
"I never knew church history could be so much fun!"
"A marriage of exhaustive research with captivating writing."
You can buy our books wherever books are sold. See the list at Rebuilding the Foundations.
Origen, c. A.D. 230
An image which is painted or sculptured on some material substance, such as wood or stone, is sometimes called an image, and sometimes a child is called the image of his parent when the features of the child show their resemblance to the father. I think, therefore, that man, who was formed after the image and likeness of God, may be compared to the first illustration. … But the image of the Son of God, of whom we are now speaking, may be compared to the second of the above examples, just because of this, that he is the invisible image of the invisible God, in the same way as we say … that the image of Adam is his son Seth. (De Principiis I:2:6)

My newest book, Rome's Audacious Claim, was released December 1. See synopsis and reviews on Amazon.