Christian-History.org does not receive any personally identifiable information from the search bar below.
Quotes About Children
Quotes about children from throughout Christian History.
Are you enjoying this site? We have several books with great reviews from readers. 
Decoding Nicea, Rome's Audacious Claim, Apostles' Gospel, and Grace by Paul Pavao
Forgotten Gospel by Matthew Bryan
The Promise by Megan Cupit
Slavery During the Revolutionary War by Esther Pavao
Read synopsis and reviews at https://www.rebuildingthefoundations.org. Available wherever books are sold!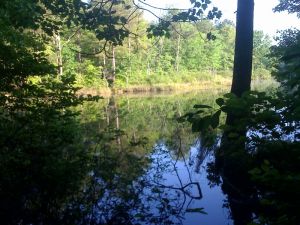 pond in Selmer, TN
Letter of Barnabas, A.D. 80 - 130
You shall not withdraw your hand from your son or from your daughter, but from their infancy you shall teach them the fear of the Lord. (ch. 19)

Athenagoras, A.D. 177
We say that those women who use drugs to bring on an abortion commit murder and will have to give an account to God for the abortion. (A Plea for the Christians 35)

Irenaeus, A.D. 183-186
Who are they that have been saved and received the inheritance? Those, doubtless, who believe God and who have continued in his love, as did Caleb, son of Jephunneh, and Joshua, son of Nun, and innocent children, who have had no sense of evil. (Against Heresies IV:28:3)

Malcolm Gladwell, 2000
Judith Harris has convincingly argued that peer influence and community influence are more important than family influence in determining how children turn out. Studies of juvenile delinquency and high school drop-out rates … demonstrate that a child is better off in a good neighborhood and a troubled family than he or she is in a troubled neighborhood and a good family. (The Tipping Point, ch. 4)

Jill Rigby, 2006
Today, it's the rare child who says:
   "Please."
   "May I help you?" …
   "Thank you."
   "I'm sorry."
   In the quest for self-esteem, such courtesies have become uncommon, at least for the members of the new royalty. Little princes and princesses are not expected to humble themselves before others by extending common courtesies. (Raising Respectful Children in a Disrespectful World, p. 10)
Michael Pearl, 2007
When parents have a transformation within, good parenting comes naturally, wihout all the struggle and deliberation. Pure souls living pure lives don't need a great deal of knowledge about child training to raise good kids. Good children grow out of good parental soil. (Jumping Ship, p. 36)

This is an ad written by me, Paul Pavao
: I get a commission if you buy Xero shoes, which does not increase your cost. I am promoting them because
Xero shoes have relieved foot pain
I have had since leukemia. I wear the Mesa Trail shoes, and suspect I will be doing so for the rest of my life. My wife and oldest son wear Xero shoes as well. Read about them at the link.