Bible Interpretation by early Christians
These are quotes displaying the Bible interpretation methods of the early Christians.
pond in Selmer, TN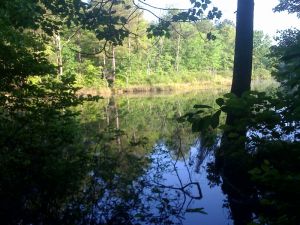 Have you ever wondered what Jesus said to the disciples on the road to Emmaus (Luke 24:13ff)? Luke tells us that he "expounded to them in all the Scriptures the things concerning himself" (24:27)
What did he say? How did he explain the Old Testament Scriptures?
I believe the early Christians had some idea of what he said because the disciples passed it on to others. There was no part of Scripture that they could not handle aptly.
Whether you agree with me or not, these quotes will give you interesting insight into prophecies about Christ and the nature of prophecy in general.