Paul Pavao
and
Christian History for Everyman
I have a goal.
Unequivocally, without a doubt, and without apology I have an agenda for this site and for every site that I do.
Lorie and I, dressed up for a Rose Creek Village wedding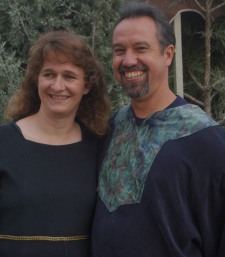 I want to expose you and everyone else to the Glorious Church: the gathered people of the Lord Jesus Christ.
I have spent most of my adult life either looking for the church or seeking to build it. I was embarrassingly ineffective at building it, but I excelled at seeking it. At least, I sought well enough that God let me find.
What church was I looking for?
This one:
They were continually devoting themselves to the apostles' teaching and to fellowship, to the breaking of bread and to prayer. Everyone kept feeling a sense of awe; and many wonders and signs were taking place through the apostles. And all those who had believed were together and had all things in common; and they began selling their property and possessions and were sharing them with all, as anyone might have need. Day by day continuing with one mind in the temple, and breaking bread from house to house, they were taking their meals together with gladness and sincerity of heart, praising God and having favor with all the people. And the Lord was adding to their number day by day those who were being saved. (Acts 2:42-47, NASB)
I'm not looking for special people. I'm simply looking for gathered people—gathered in his name and in submission to his will.
I believe there are two things that Christians need to hear today:
Jesus Christ demands obedience. You cannot be his disciple unless you deny yourself and leave your old life (Luke 14:26-33). Jesus' Gospel is a call to leave your own life and enter his.
Christianity is not an individual religion. Jesus Christ is raising up a church, and we need each other (1 Cor. 12:12ff; Eph. 4:11-16; Heb. 3:13). Dividing the unity of the Spirit by meeting separately over doctrinal issues is sinful, against the will of God, and destructive to the purposes of God (Jn. 17:20-23).
Most of what passes itself for unity in America today—and it passes itself falsely because it's really division—is united around theology. The doctrines that they unite around are almost 100% false, whether they are accurate or not, because they are almost 100% used to divide Christians against the will of God.
My oldest son, Zerubbabel; Zube for short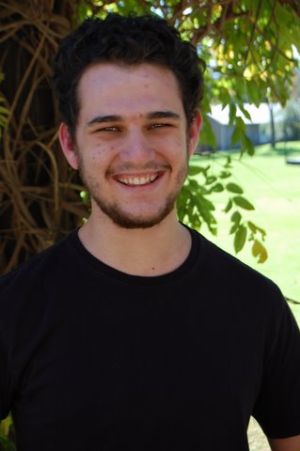 A gathered people, united around the right doctrines, will know all things. They will come to unity and be taught by God on every major doctrine that divides Christians today.
That's what the Bible says:
The anointing which you have received from him remains with you, and you do not need anyone to teach you. Instead, as that same anointing remains with you and teaches you all things—and is true and is not a lie—just as it has taught you, you shall remain in him. (1 Jn. 2:27)
Be diligent to guard the unity of the Spirit in the bond of peace ... till we all come to the unity of the faith, to the knowledge of the Son of God, to a perfect man, to the measure of the stature of the fullness of Christ, so that we are no longer children, tossed here and there, and blown around by every wind of doctrine ... but speaking the truth in love, we may grow up into him in all things, who is the head, Christ. (Eph. 4:3,13-15)
So what is the right doctrine that we should be united around?
Believe it or not, the Bible says exactly what it is in 2 Tim. 2 ...
The foundation of God stands firm, and it has this inscription: "The Lord knows those who are his," and "Let those who name the name of Christ depart from iniquity." ... Flee also youthful lusts, and pursue righteousness, faith, love, and peace along with those who call on the Lord out of a pure heart. (vv. 19-22)
The foundation that God lays says that we are to depart from iniquity. Paul adds to this that the "sound doctrine" that we are to be teaching involves departing from evil and doing good, not all these things modern denominations bicker and divide over (Tit. 2:1-14).
We are to pursue love, faith, peace, and righteousness along with all those who call on the Lord out of a pure heart. If we will do that, we will know everything God wants us to know, as the Scriptures we looked at above teach us.
My youngest son and fifth child, Manuha, with a leaf-shaped peace of ice from our Jan. 2010 ice storm.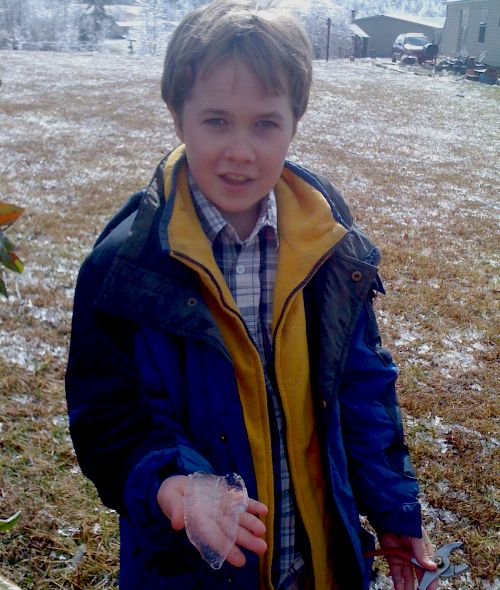 I can tell you from experience that this is true.
We have gathered bold, opinionated men from many different backgrounds, and we have watched God blend them together into a unified people, living everything that we see described in Scripture. It's an amazing, astounding, and inspiring thing.
It will only work, however, with disciples. As long as modern denominations try to unite half-hearted people with a few real disciples—and that around theological theories and speculation rather than around obedience to Christ—they will never see the unity and the power described in the Scriptures. And the world will never believe that the Father sent the Son because Jesus Christ said it would be our unity that would teach them to believe (Jn. 17:20-23).
And if you remain with them, you will never see the unity and power described in the Scriptures, either.
It's been said that the definition of insanity is to do the same things over and over but to expect different results. If we are going to overthrow the worldliness of the churches, then we're going to have to do something different.
I suggest that the thing we should do differently is preach the Gospel that Jesus Christ preached. You cannot be his disciple unless for forsake everyone and everything, take up your cross, deny yourself, hate your own life, and follow him (Luke 14:26-33).
If you don't do that, you cannot succeed.
He warned you. In that very passage, Jn. 14:26-33, he said to count the cost before you begin because if you don't, you will not succeed.
Worse than not counting the cost, we have rejected the cost. We claim it's free!
We need to proclaim Jesus' Gospel, and then we need to follow him along with all those who will embrace it.
All of them. Without exception.
I am a part of a people that has obeyed that Gospel and that is doing it together.
That is who I am, why I live, and it is the reason this web site exists.
What Does That Have To Do with Christian History?
Sometime around 1988, after a disagreement with a Baptist pastor, my wife asked me a question. "You've got all the Scriptures," she said. "I can see that what you're saying is Scriptural, but ... " and this was the key issue, "how can you be the only one that's right?"
My third son, Caleb.
By the way, his SiteBuildIt! site is at
history-of-soccer.org.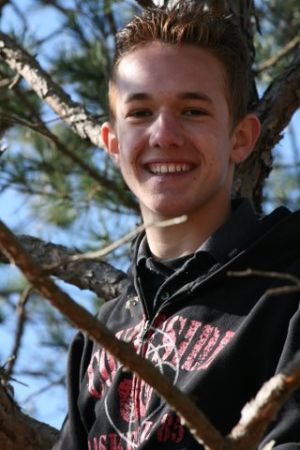 It was a good question.
"I can't be," I answered. "I really can't be right. I only know that the church we're going to is wrong. Not only does what they say conflict with the Scriptures, but they don't even care."
Only months later, a friend gave me a book called Will the Real Heretics Please Stand Up. I had already passed over an opportunity to read it once, thinking it was a Church of Christ book pushing Church of Christ doctrine. My friend, however, thought it was challenging, and he wanted me to look at it for him.
I found out quickly that it is not a Church of Christ book. It's a historical book.
It would change the whole course of my life.
I devoured it in a night and a day. When I was done, I handed it to my wife and said, "I'm not the only one. 1900 years ago I would have been normal. I would have fit right in.
Will the Real Heretics Please Stand Up is a survey of Christian writings from immediately after the New Testament until the Council of Nicea in A.D. 325, a 250-year period. It taught the very same things that I had learned from the Scriptures and from watching what churches in modern history were able to produce that glorious, together Christian life described in Acts 2:42-47 and known as the church.
I had to change one thing only. The early churches did not believe that any Christian should kill, not even in war, and now I understood why.
Janelle, my 1st daughter and 4th child
For the next five years I read early Christian writings, beginning with early ones like Clement of Rome and ending with Tertullian, whose writings carry on into the early 3rd century. I studied them, underlined them, highlighted them, and carried them with me wherever I went. I even wrote a couple thousand quotes out on index cards! (And lost them five years later!!! Aargh!)
I was amazed that they were able to answer and Scripturally explain all the questions I had had about Christian doctrine.
This web site is primarily based on those five years of study.
It's been 15 years since those five years of study ended. I've not quit studying. Over the last year and a half (this is April, 2010), I've had to spend a lot more time studying in order to give you as much of Christian history as possible. My expertise was only in the 2nd century and the few decades around the Council of Nicea. Those periods I had not only read myself, but I had debated with other amateurs and consulted professional historians. I knew that my knowledge of those periods was historically accurate and verified by competent scholars.
Now I've had to add the Reformation period to the eras of Christian history that I understand intimately. For the rest of it, I've had to depend on the research of others, historians and authors to whom I am greatly indebted.
Testing by Fruit
Today most Evangelical Christians believe that doctrine is to be tested by Scriptural study. We have great confidence in our ability to study and interpret Scripture.
Experience, however, testifies that our confidence is unjustified.
We are divided and carnal. We do not want to return to Catholicism, because it is even more carnal, and its unity is purely organizational, neither practical nor spiritual.
Something, however, is wrong with us Evangelicals.
Jesus said that we are to test those who preach by their fruit, not by our confident interpretations of Scripture. The Pharisees rejected God himself, come to earth in the person of Jesus Christ, because of their confident interpretations of Scripture. He rebuked them, saying:
You search the Scripture because you think that you have life in them. But they are what testifies of me! Yet you refuse to come to me that you might have life. (Jn. 5:39-40).
How sad that we have not learned from their example.
It's obvious the pictures are not in order of cuteness. This is Leilani, my youngest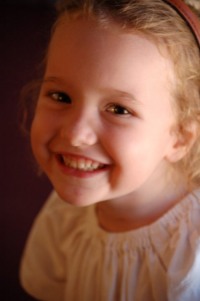 The early churches had power. They had power to stand in persecution. They had power to stay united even in the most troublesome of times. They had power to maintain the pure doctrine handed down by the apostles.
They knew what they had to hold on to. They also knew what they were allowed to debate. In the end, though, they knew that what they had to hold onto was spiritual power from the Holy Spirit and obedience to Jesus Christ, not a lot of theological speculation.
Evangelicals love to charge the early church fathers with a lot of superstition, cold formality, and dependence on theology, but we are the ones guilty of those things.
I pray that this site will set the record straight.
About Me
This is an "about me" page, and I do want to tell you some things about myself in case you want to know.
I am married with six children, and I've been introducing those children to you throughout this page.
Above all, I am a member of Rose Creek Village, a people gathered to obey and follow God. We have trusted in and prayed to God that if we would stay together and trust and follow him, he would make us his people, a church to the glory of his name, able to live in the promises he has given to the churches created by Jesus Christ and his apostles.
We believe he has done that, and we believe he will do that for all who are willing to pay the price of obedience, trust, and suffering.
Testimony of Those Who Know Me
I've been told by three church leaders, whose churches I have been part of and taught in, that I am the most honest researcher they've ever met. I believe I could have no more glowing review of my research.
Across the board, every church I have ever been a part of has told me that I have the gift of teaching. People trust me, and I have a commitment to be worthy of that trust. The Scriptures say that teachers will receive a stricter judgment (Jam. 3:1), and I have no desire to be "tried and found wanting."
Each year in June we do a communities conference (use the contact me button if you're interested in coming) with guest speakers, but usually I get to be one of the speakers, too. Last year I got to do a seminar called "The Second Hundred Years" (title shamelessly stolen from the 1960's TV series). It was really well-received, and it got me interested in getting back into writing. I'm about 1/3 done with a book of the same name, but I've stopped working on it in order to do christian-history.org.
This year's conference, 2010, is June 18-20. As I said, use the contact form if you'd like to come. It's in Selmer, TN at Rose Creek Village. There's no charge, though we will be taking a collection to cover expenses and meals.
If You're Not Bored With Me Yet
I have some of my own Christian stories on this site. These are personal experiences of the grace and influence of God. I've been told they're pretty interesting, and my traffic reports tell me people like to read them.
I've also finally added my testimony.
Oh, by the way, here's Noah's graduation speech; he's my second son.
I think you'll find it interesting.